The Cultural Information Exchange
Proposal for Wall Street
Competition entry, 1997
The Cultural Information Exchange is situated at the end of Wall Street, NYC, abutting the FDR drive and the East River. The competition brief called for a temporary building housing a wide range of concurrent activities to be exchanged, communicated, debated and made available twenty four hours a day.

The aim of this project is to intensify the overlap of events in space and in time. A periodic function known as the Baker Transform is used to initiate the overlapping process. Point entities typical for the function are replaced by ellipses. Seven of them comprise the process and correspond to the world divided into seven geopolitical regions. These elliptical geopolitical entities are then sized according to their corresponding wealth to area product. The stretching and pleating functions used in the process multiply, redistribute and imbed the entities into the history of their own past movements.

The outcome of this process becomes a graphic score for the development of 3-dimensional models. By selecting overlapping portions of the score and assigning these regions the attribute of structure, a volumetric and topographic sensibility emerges. These structural regions are allowed to expand, dilate or tilt as they catalyze with programmatic forces. Volumetric and topographic sensibilities become strong enough to be called movements. These two movements eventually merge together as the structural regions negotiate the interface between inside and outside, program and form. A single, continuous surface becomes envelope, structure, circulation and opening. It folds inside out in 4 places to connect the overlapping volumes within to the exterior topography without.

The project discards the idea that architecture serves as a scaffold for various surfaces of "content", screens of projected information. Rather, the project limits itself to the utilization of the inherent properties of architecture to express the intent of the program. In this way, the cliche of cultural exchange cannot be contained by any frames or screens, instead it is exploded into three dimensions where architecture and its information become inseparable. With this in mind, the concept of overlap is extended into a spatial function whose intent is to intensify the exchange of information through form and volume. The series of graphic and 3-dimensional models used to develop the project are potentially infinite processes, and the site on Wall Street is less a place than a zone where these processes are actualized and given dimension and material.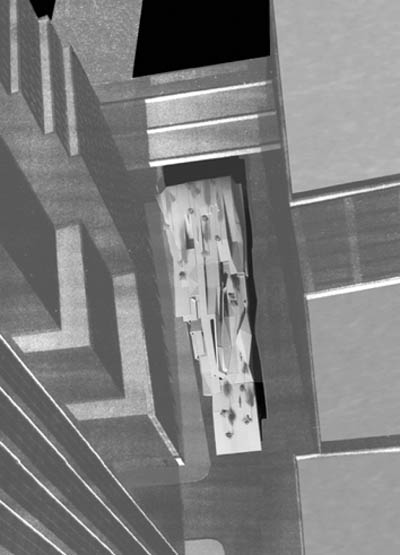 Arial view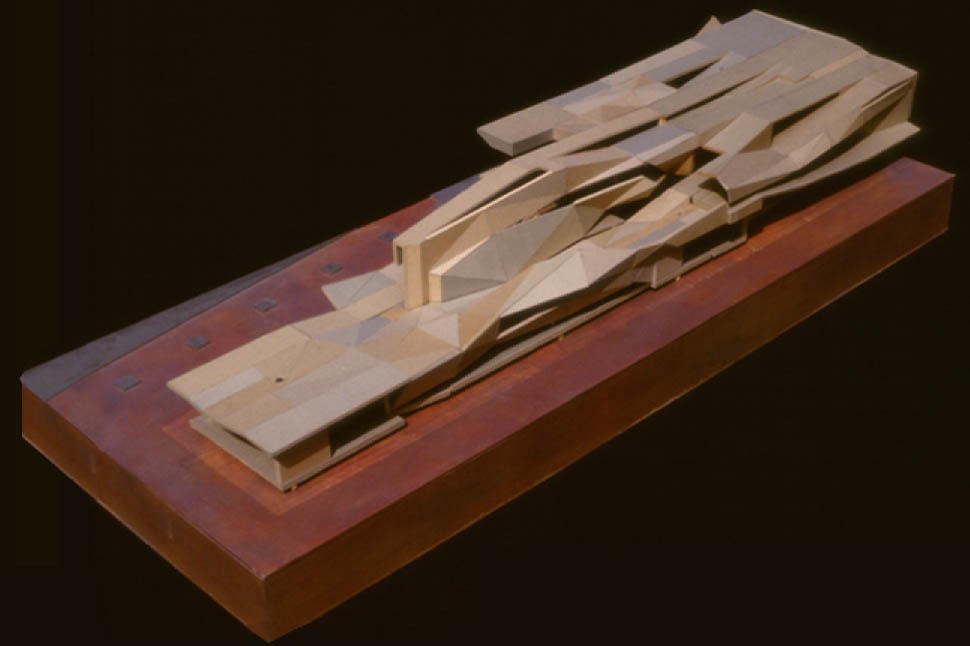 View of model

Interior views of model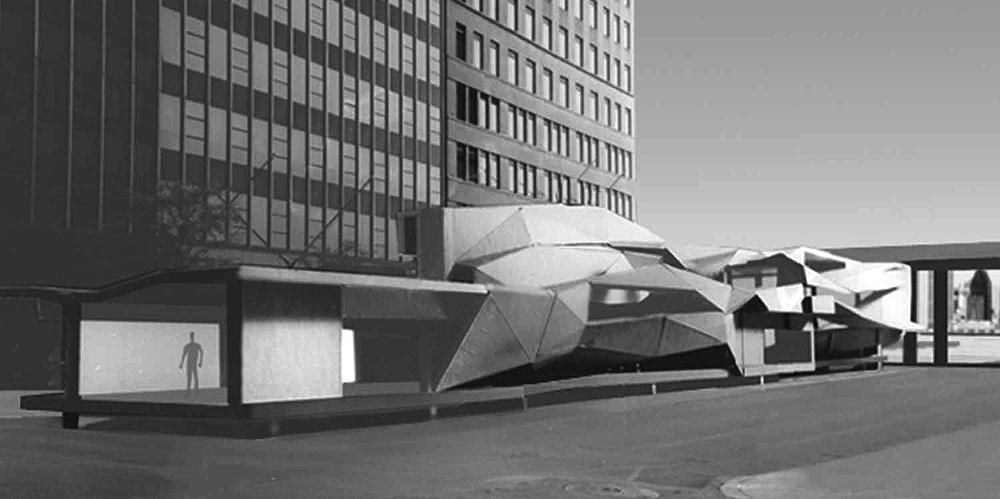 Photomontage at Wall Street
Cultural Information Cross Section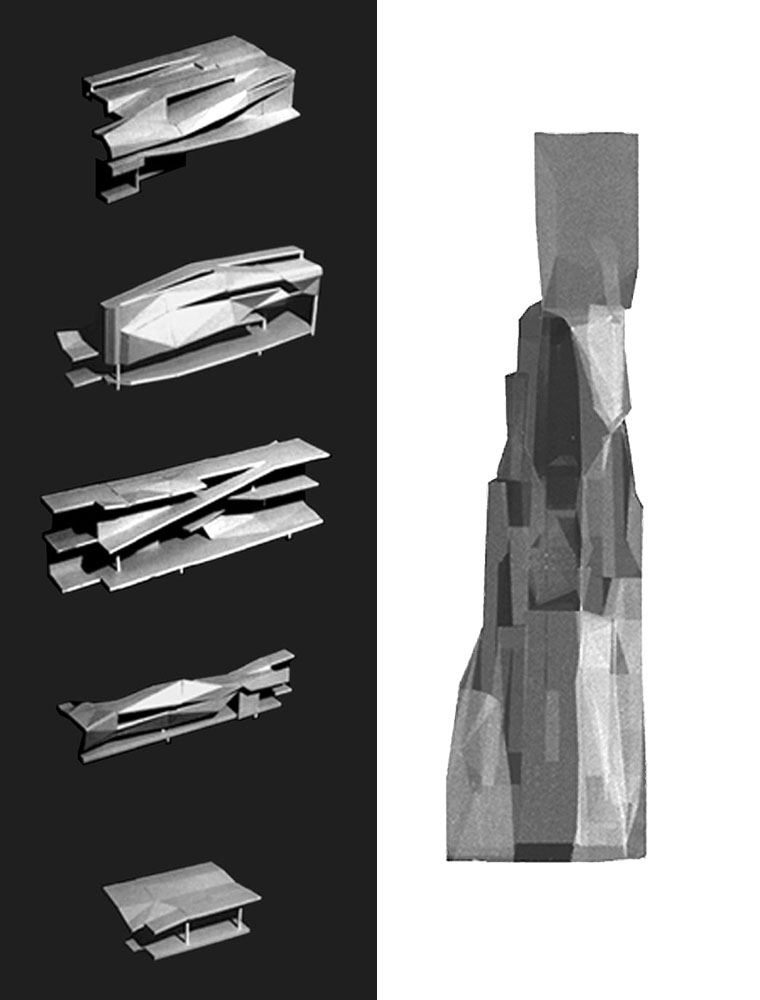 Left, five model parts; Right, view from below of computer model